Things You Need To Check Off When Moving Home

If you've just signed on the dotted line and exchanged contracts on your new home then you'll start to mentally prepare what you need to do to make sure your house move is a success. While it's a very exciting time, it can also be nerve-racking and daunting. However, there's no reason why home moving can't go smoothly. With some forward planning and some guidance on what you need to check off before loading up and waving goodbye to your old place it will be a far easier process. Keep a clear head and get down to business, make lists, keep them close by and check off everything so when it comes to the big moving day – you know everything is in hand!
Do Some Local Research
Depending on your completion date, you may or may not have a couple of months before the big day. If you do have a longer completion date, you can use this time to research information about your new area especially if you aren't familiar with it. This is the time to start putting out the feelers for new schools for your children if you have them. You should visit the schools you're interested in and arrange for places to be ready for when you move house. Don't forget to seek out your local GP and dentist too.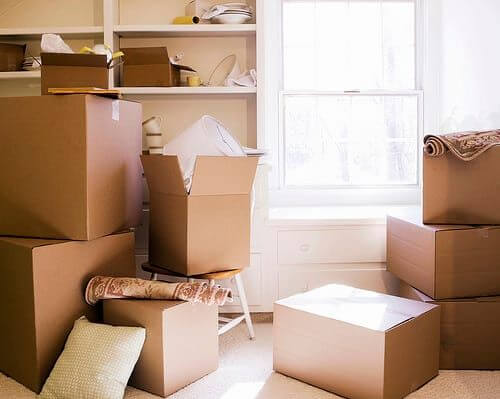 De-Clutter
De-cluttering is another task you can complete at this stage. You still have plenty of time before moving day so start to get rid of what you no longer need. Be vigilant – if you haven't used something for years then the chances are you'll never use it again. Remember, moving house means lots of boxes to pack up and unpack so if in doubt – clear it out! Take unusable items to your local dump. Selling off items you think may have value is a great way of building up a fund toward moving costs. For anything else in good condition, give to charity.
Get House Removal Quotes
When you have a moving date confirmed, you should organise some home removal quotes. Find reputable house removal companies and arrange an appointment for a representative to visit your home. It's a good idea to go by recommendation or to use the British Association of Removers. At your appointment, a representative will assess what needs moving and discuss timings with you. They will put together a formal quote and if you decide to go with them, they will ask for a deposit to secure their services. In the meantime, it's worth keeping hold of old cardboard boxes and packing up some items yourself – particularly if you want to use self-storage. You can also ask your removal company for self-storage company recommendations. You can get on with this job as early as possible. It's worth asking good friends and family if they can hold onto some of your belongings until you move. Transfer a few suitcases or boxes before moving day – safe in the knowledge that they'll be there when you want to collect them! When you do book your removal company, make sure your home insurance covers you for moving day. Remember that your removal company will also have insurance in place. Do read it so you're satisfied with the level of cover offered.
Organise Providers & Advise Change Of Address
A few weeks before moving day it's a good idea to start thinking about energy providers for your new home. There are various different deals available on line or speak to your current provider and negotiate a better tariff. Do this for your gas, electricity, water, telephone line and broadband. This is also the right time to tie-up bills and let your utility companies know about your change of address. Let other companies know about your pending move too, such as pension companies, any credit card companies, your bank, building societies etc.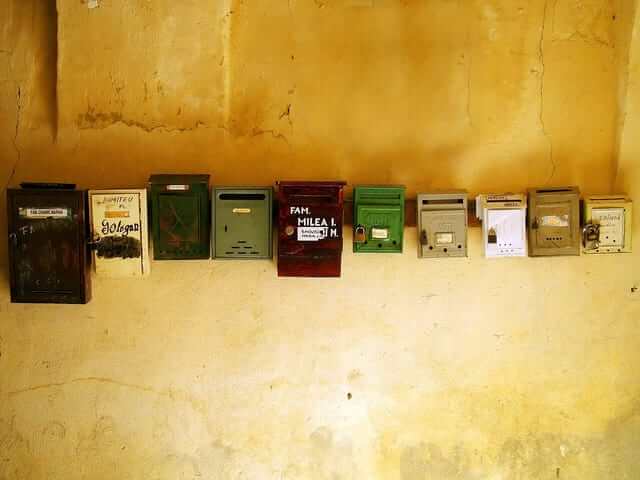 Redirect Your Mail
Approximately a week before moving day, cancel any regular local services you use, for example, newspaper deliveries, milk delivery and don't forget to give people like your gardener plenty of notice especially if you aren't planning on using them in your new house. This is also the right time to redirect your mail so pick up a form in your local post office and get it sent off. Contact the local council for your new address and let them know you're moving to register for council tax.
Employ A Handyman!
The day before your packers arrive to box up your contents, take all the heavy things off the walls such as televisions, wall-brackets, curtains and curtain poles especially if you're planning on taking these things with you. If you're not comfortable doing this yourself, employ a handyman to help. Move any plants (indoor and outdoor pots) you want to keep especially if you're not moving into your new home immediately. If they're very large, get a man with a van and take them to a member of your family or a friend who won't mind watering them in the meantime! Run down your fridge and freezer and clean them out.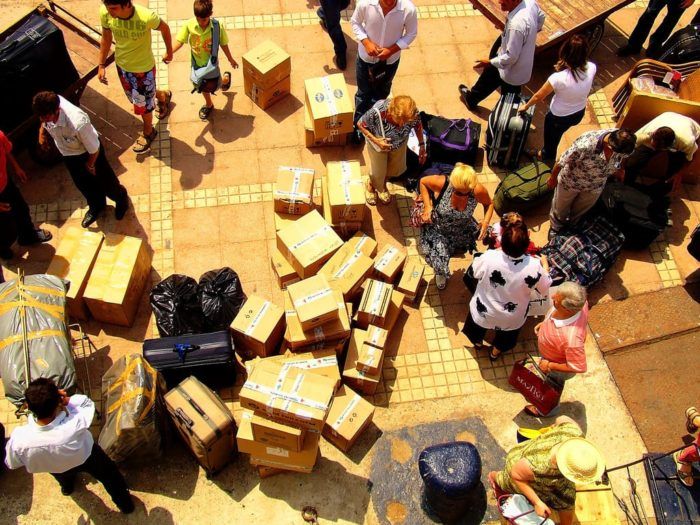 The Necessities For Moving Day
If you are packing some of your belongings yourself, don't forget to leave out what you need for the night before moving and moving day itself. You'll need items such as toiletries, clothes, tea, coffee, some food, cleaning essentials etc. You won't want to be rummaging around the morning of moving day trying to find toothpaste or a jar of coffee! It's also a good idea to write down some information for the people moving in, such as instructions for using appliances etc. Leave out all the window keys and make sure all the house keys are available to give to your estate agent. On moving day, strip the beds and give your house a good clean, check your meters for final gas and electricity and water readings. Give your house a thorough check – including inside the washing machine to make sure you haven't left anything behind!
At Your New House
Once the removal vans are packed up you're ready to go – your estate agent will advise on moment of completion and you can give up your keys. Once you get to your new place, your removal company will unload boxes and deliver to the corresponding rooms. You'll need to be there to advise where things go. When you unpack check everything for damage. Those first couple of days will always be hectic so block out your diary so you concentrate on unpacking. Some people like to have their new home painted and decorated first, if this is the case, keep the house as clear as possible except for your necessities and hold back on unpacking until each room is complete. This is the time to let your new utility providers know you've moved in, perhaps change your locks and update your alarm system and also make sure you update the electoral register.
Hopefully, using the above tips will help make moving house a stress-free and smooth process – now you can finally really enjoy your new home.